Dashboard
For your first time accessing to a Decidim plaform as Admin, you'll receive an invitation email so you can finish setting up your account with your nickname, name and password.
Once you've finished and you're logged-in, you'll be able to access the Admin panel, starting with the Dashboard page. For this you'll need to click on your username, and click on "Admin dashboard".

Here, you'll have a summary of the last activity of the platform.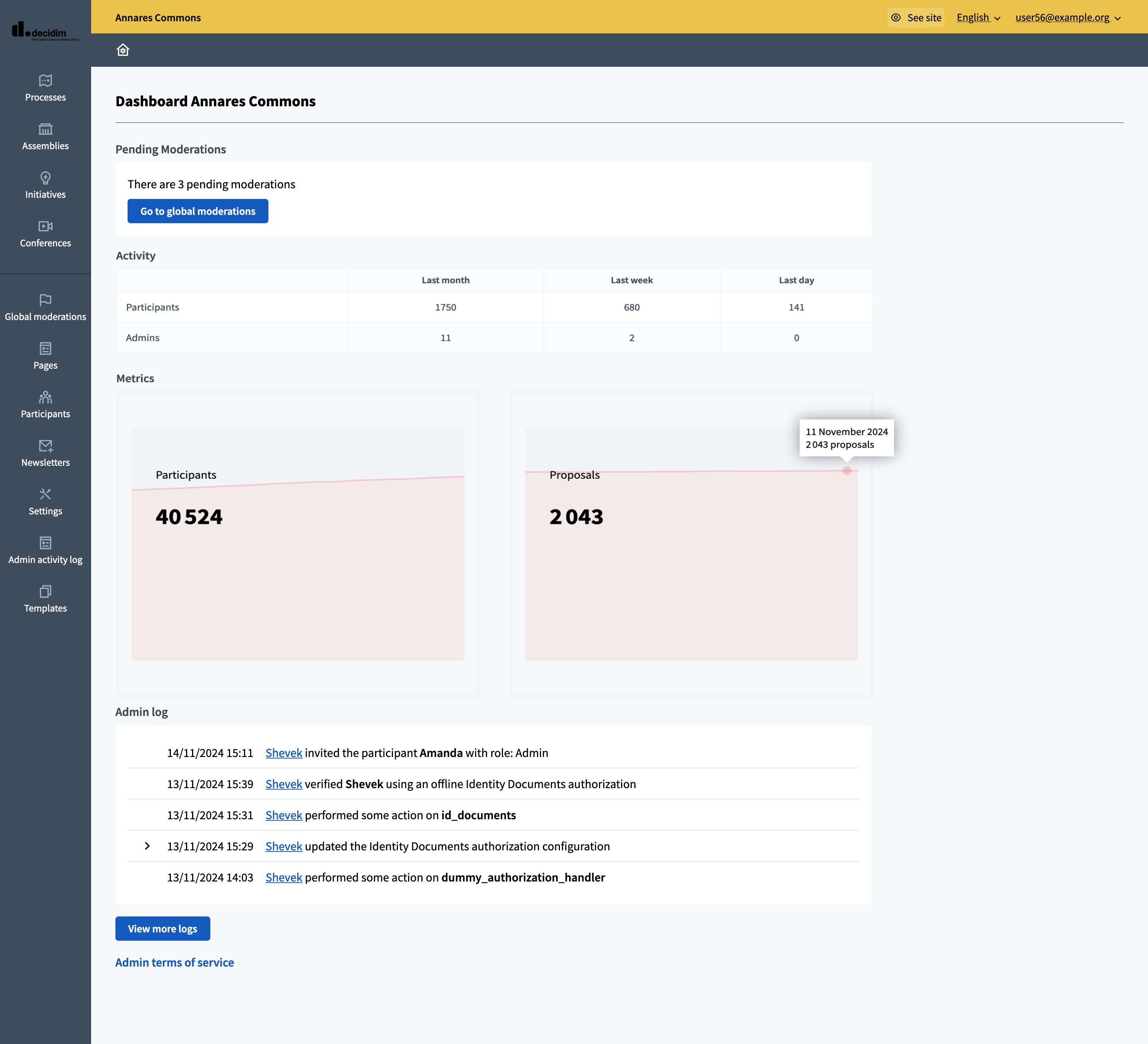 You'll have three blocks:
Activity: participants and admins that had logged in in last month, last week and last day.

Metrics: the graphics for the evolution of multiple things inside of Decidim:

Participants

Proposals

Comments

Meetings

Accepted proposals

Results

Admin log: last actions made by Administrator users in the platform.