Space Admins
You can give permissions to users with special rights in a space, so they can only have access to some of the administration pages in this space. These roles are administrators, moderators, collaborators, or valuators.
Administrators: they can administer the space and change the space settings.

Collaborators: they can see the space and its components before it's published and view the space settings. They can't change anything.

Moderators: they can see the reported contents of the space and hide or unhide them.

Valuators: they can evaluate proposals. Used by participatory budgeting processes.
To invite them, in the space's submenu, go to Space admins and click on New space admin. This depends in the kind of space that you're, for instance for participatory processes it'd be Process admins and New process admin.
New space admin form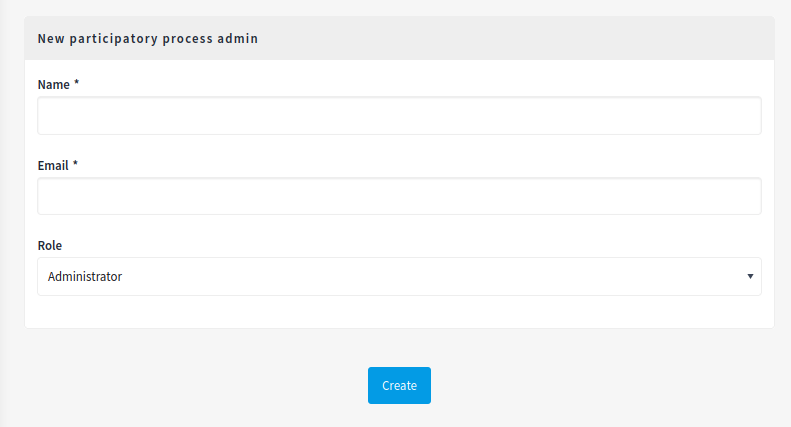 Table 1. New space admin form

| Field | Type | Description |
| --- | --- | --- |
| Name | Required | What is the name of the new admin. |
| Email | Required | What is the email of the new admin, so she can receive the invitation. |
| Role | Required | Which role does this admin will have in the participatory process? Can be any of Administrator, Collaborator, Moderator, or Valuator. |