Homepage
| | |
| --- | --- |
| | This section hasn't been written yet. You can collaborate to improving the Documentation, please put in touch with us at hola [at] decidim [dot] org |
You can control how it's the Homepage of your organization. To do so you have the Settings → Homepage section through the Administration panel: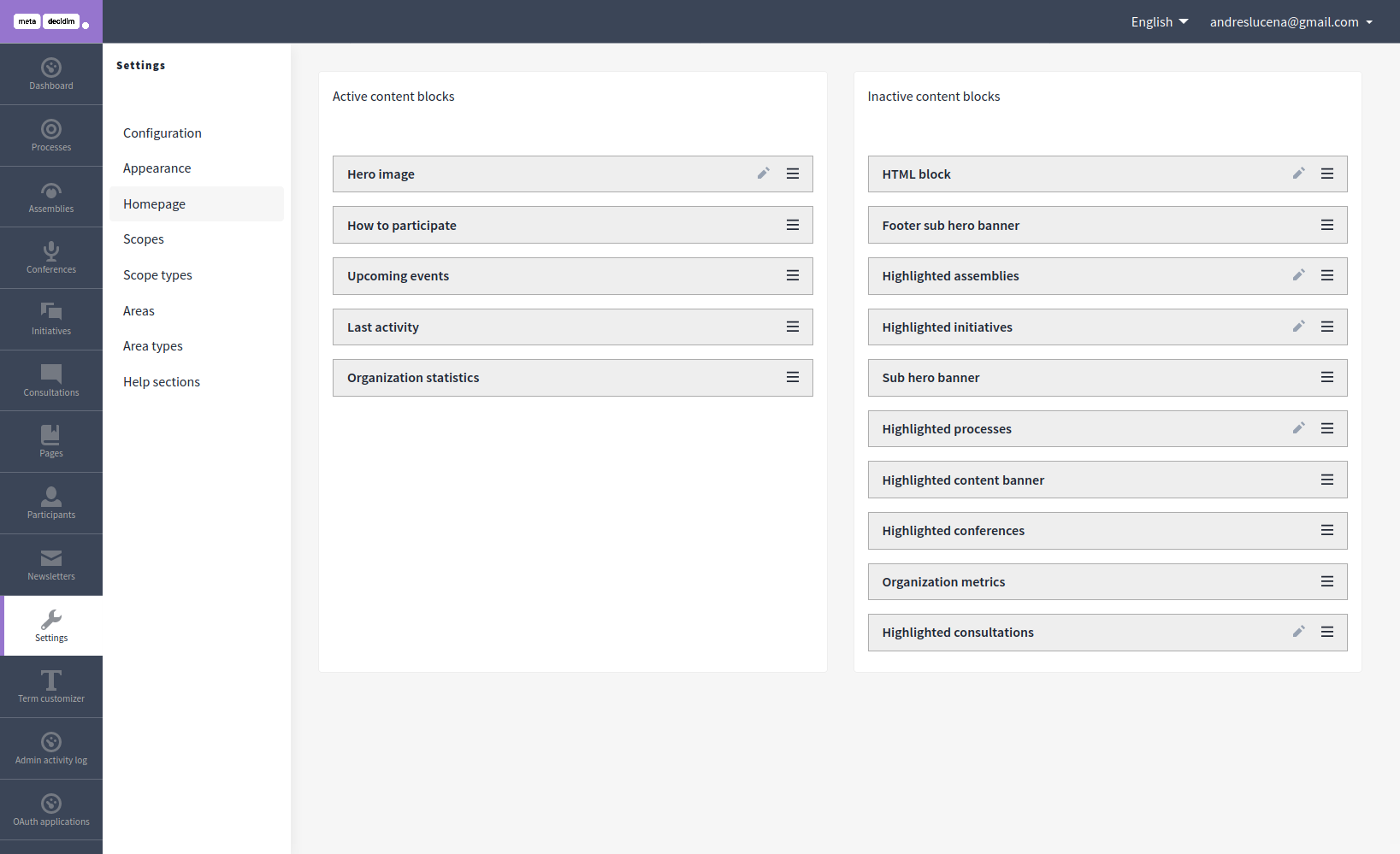 ---
How this works
This means that every section in the Homepage is called content block.
For instance, this is the How to participate content block:

For managing these contents you need to Drag and Drop the contents between the two columns, on the left are the Active and in the Right are the Inactive content blocks.
As an example, here you can see how your page will look with only the Hero image content block:
At the admin this is handled with:
In your installation you could have other content blocks, as this depends on which modules you have active. Please contact your system administrator if you see something different here, like a missing content block.